MY RECENT WORKS (click square)













SEE MORE ARTWORKS IN GALLERIES NEW



MY OLD ARTWORKS NEW
MY FACEBOOK
KARST STORY

RECOMMENDED PAGES OF MY WEB SITE

Demo versions of generative programs - free download MOSAIC - interactive gallery NEW
Demo versions of generative programs - run java applets
Featured web presentations of my work GREETINGS 2014 NEW
Bunch of generative art definitions, thoughts and views
Short code graphics solutions
Mutations- computer intepretations of world famous artworks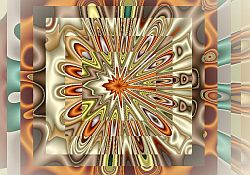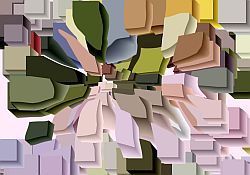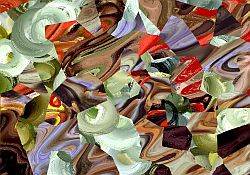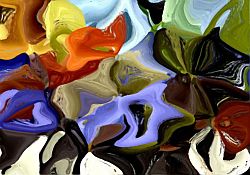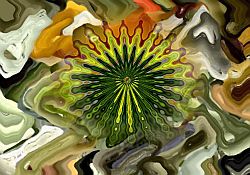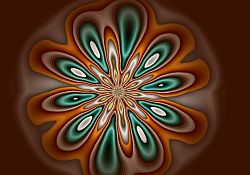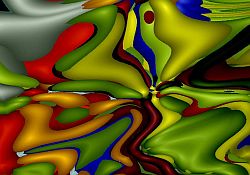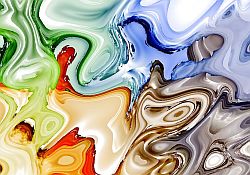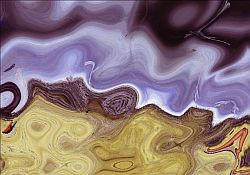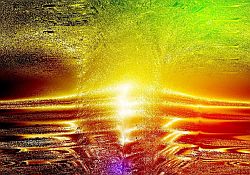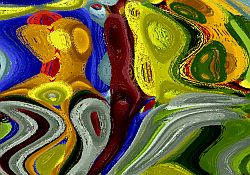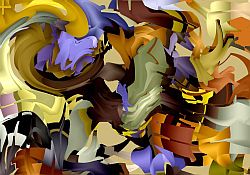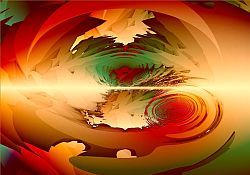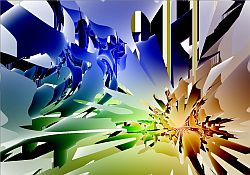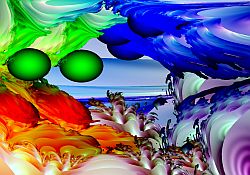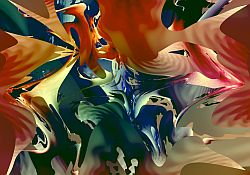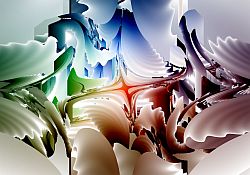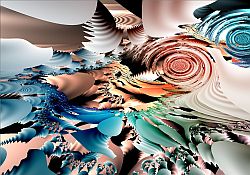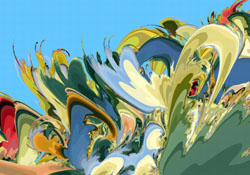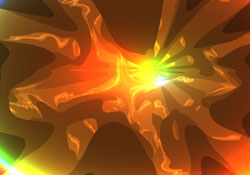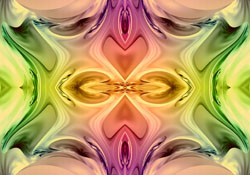 GENERATIVE ART
Generative art method represents one of the top-level approaches in the area of artificial creativity. The use of computer is exceeding the possibilities of a powerfull tool and is becomnig a creative partner of an artist, designer or architect. (... read more)

COMPUTER GENERATED ART
To valuate the art made on computer is important to understand that there is a big difference between computer generated art and computer aided art. My work is computer generated art and I use a computer as a creative partner. My approach could refers to: generative art, algorithmic art, random art, software art, artificial art, mathematical art, cellular art, fractal art ... (... read more)

PAGE EXCHANGE OFFER
Are you a generative artist and your work is based on self-developed generative programs? If you have your own web site Iím proposing you a kind of page exchange. For more details visit this page.
MACHINE CREATION
In the September/October 2006 issue of IEEE Computer Graphics and Applications was published an article about my researches and programming approaches in the area of artificial creativity. Read the article here.
FEATURED WEB PRESENTATIONS
The number of web presentations of my work is growing step by step in form of galleries, articles, papers, comments etc. To get a better insight into my work you can visit this page.

GENERATIVE ART - THE ART OF PROGRAMMING
Algorithmic approach in generative art, make possible the use of simple algorithms to produce complex patterns. Some examples of short code graphic solutions with related description, results, source code and exe download you can see here

ARTIFICIAL CREATIVITY
Artificial creativity uses the possibilities of the informational technology to create novel and useful solutions in the diverse areas of art and science. (... read more)

AUTHORSHIP OF GENERATIVE ART
Who is the author of generative art is a frequently discussed item: is it the author of the program code, the computer, the program or the person who starts generative process ? (... read more)

GENERATIVE PROGRAM - HOW IT WORKS
To understand how generative programs work, I developed some demo versions applying different relations between interactivity and generativity. You can try to run a pure generative program CREATOR with no outside influence, or semi generative program COLLAGE with some degree of user interaction or absolutely non generative program FREEHAND with 100% of user influence.
Go to the download page.